Home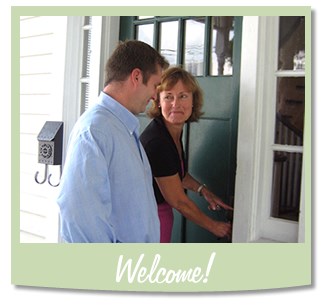 Welcome to my website; I'm glad you found me!
We Southerners are known for our warm hospitality, and I want your visit to this site to feel just as comfortable and friendly as if you came to see me in person. That's why it may look a bit different from other real estate websites you've explored in the past. I could provide you with hundreds of links to every available listing for miles around, and list pages of fluffy "free" information, but that just isn't what I'm all about.
I believe that it is my role to make the buying and selling process easy for my clients; I have spent years cultivating one of the highest levels of experience and expertise in the industry; it only makes sense that I do the work for you!
When people visit my home, I want them to relax and enjoy themselves so I can get to know them and they can get to know me. This site is no different! You're here to understand who I am, what I can do for you, and how we can work together successfully. I wouldn't dream of asking a guest in my home to help my with the laundry; likewise, I won't ask my website guests to sift through a laundry list of real-estate related web links.
Here is what you will find: I'll introduce myself to you; I''ll introduce some of my clients and let them tell you about what it's like to work with me; I'll share some of my favorite resources in the community, (and I'll tell you why they are my favorites!); I'll show you at just a few photos of some of my featured homes (if you want to see the whole album, that's okay too!); and then I'll tell you how to reach me…for a real visit instead of a virtual tour. So come on in and sit for a spell. Make yourself cozy; there's nothing to do here but relax.
Yours,
Faye Brock

P.S. My website is continually being updated and enhanced, so don't be a stranger! As we say in these parts, "Y'all come back now…"